Luxury nesting boxes for our birds
MADE IN FRANCE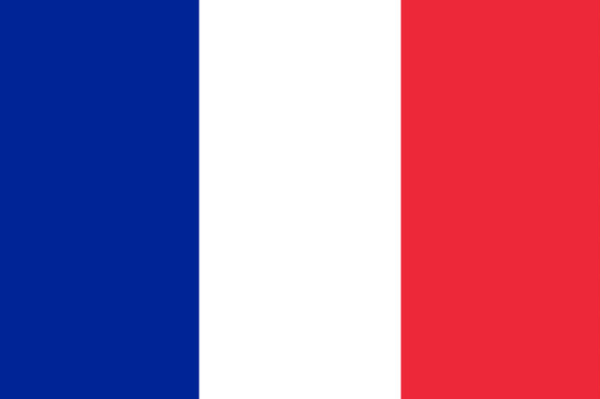 Rencontrez-nous prochainement sur les événements suivants :

Salon Maison & Objets – Parc des expositions PARIS Nord Villepinte – Du 7 au 11 septembre 2023

---

Foire internationale – Rochexpo LA ROCHE SUR FORON – Du 29 avril au 8 mai 2022
Association Des Coeurs à Sauver – Place François de Menthon ANNECY – Le 17 septembre 2022
Salon Habitat, Jardin & Déco – Arcadium ANNECY – Du 23 au 25 septembre 2022Salon Alpes Home – La Chaudanne MERIBEL – Du 29 juillet au 1er août 2022
Foire internationale – Rochexpo LA ROCHE SUR FORON – Du 30 avril au 9 mai 2022
Salon Habitat & Jardin – Parc des Expos CHAMBERY – Du 8 au 11 avril 2022
Salon Vivre le jardin – Rochexpo LA ROCHE SUR FORON – Du 4 au 6 février 2022
Salon Le printemps des Docks – La Sucrière LYON – Du 19 au 21 novembre 2021
Salon MyMarchy – Espace rencontre ANNECY LE VIEUX – Du 12 au 14 novembre 2021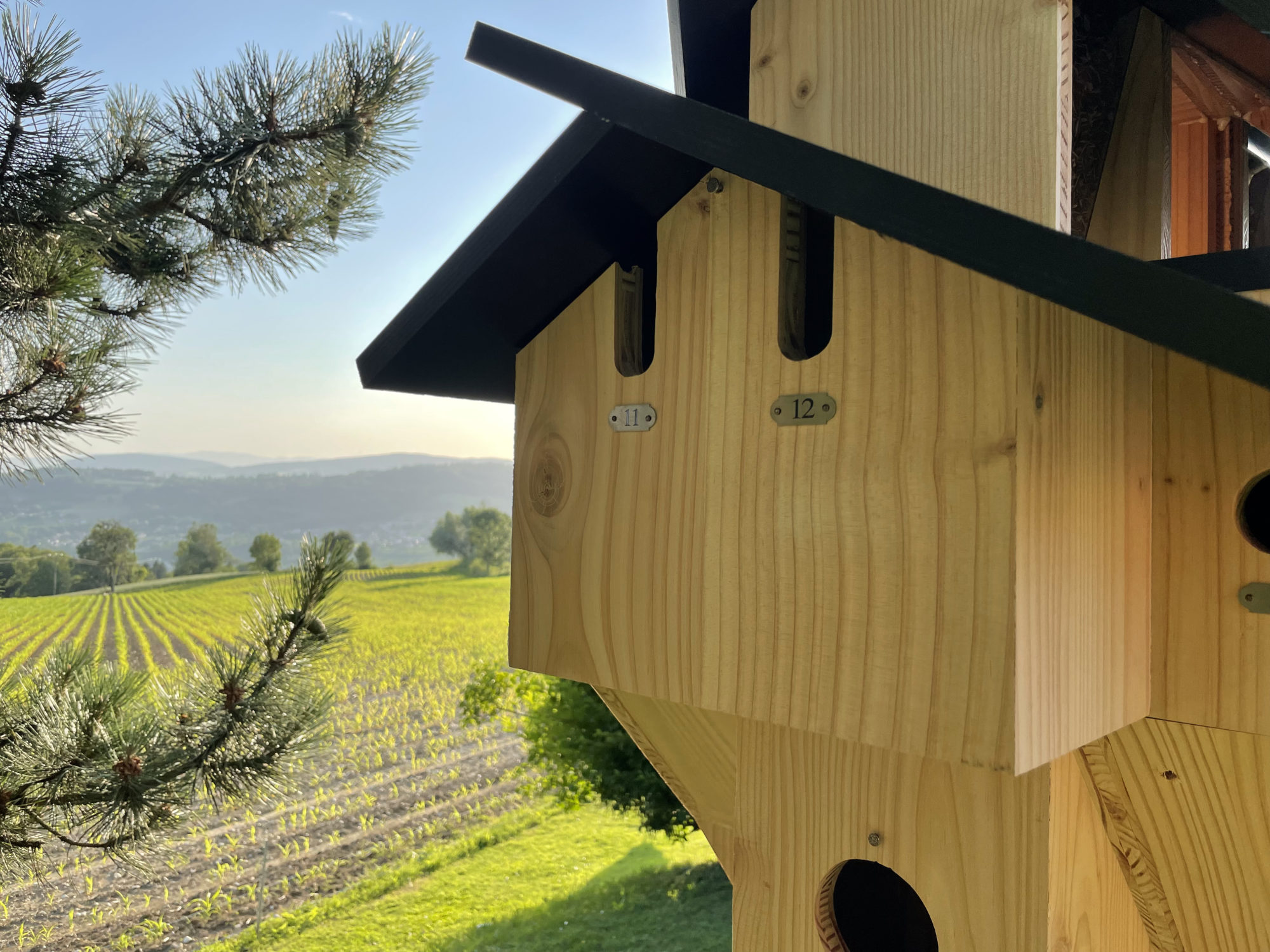 Birdies Villa are 5-star, top-of-the-range design nesting boxes for the wild birds we meet every day in our countryside, but also in our towns.
Each Birdies Villa is handmade by its designer Guillaume Courtois in Haute-Savoie, France and designed to withstand the vagaries of the seasons for many years, thanks to the high quality materials used.
We'll take care of installing it in your green spaces and also offer maintenance services.
A Birdies Villa is the result of hundreds of hours of work and research that have gone into creating a unique work of craftsmanship to protect our birds and nature and decorate the places where we live.
Why should you install a Birdies Villa?
Who should buy a Birdies Villa?
Our customers are property developers, hotels and wellness centres, landscape architects, local authorities, common areas owners and private individuals concerned about the well-being of wildlife and the design of their green spaces.
Birds need space and tranquillity to feel secure and be able to breed without stress. The best location to install a Birdies Villa is a quiet place in your garden or a spot away from traffic.
A Birdies Villa is designed to house a multitude of bird species, simultaneously or not (Operation validated by a bailiff's report) but is not designed to house pigeons or other large birds.
As well as protecting birds, our Birdies Villa is an aesthetic and decorative work of art.
It also serves an educational purpose, instilling a love and respect for nature in children and adults alike.
Before you decide to buy, we'll be happy to advise you on the ideal location for your Birdies Villa.
This error message is only visible to WordPress admins
Error: No feed with the ID 3 found.
Please go to the Instagram Feed settings page to create a feed.